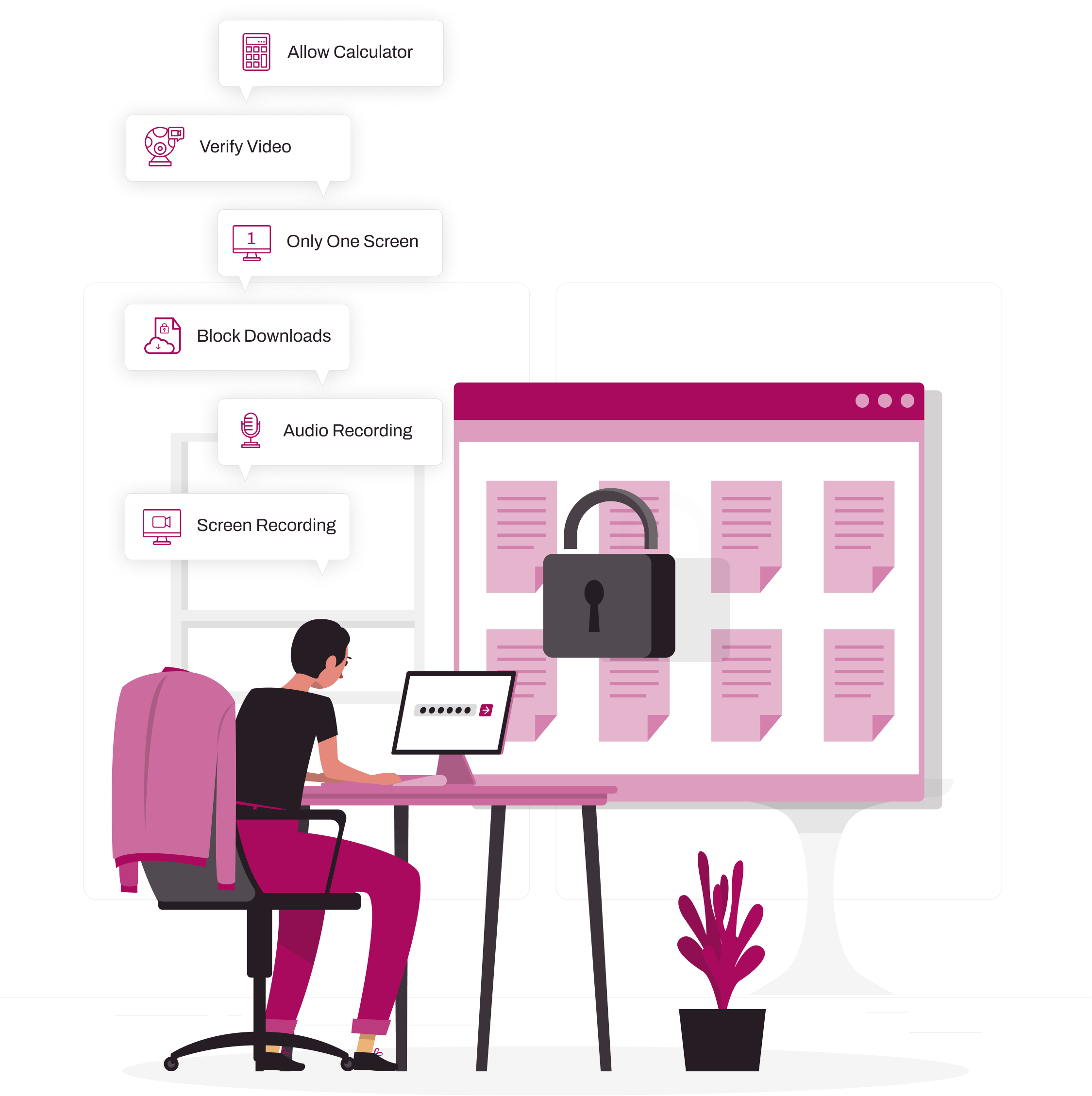 Integrated
Remote Proctoring
To ensure academic integrity during quizzes and exams, Aktiv Chemistry now offers optional integrated remote proctoring via Proctorio.
PREVENT & DETECT CHEATING
When turned on, Proctorio locks down student browsers and utilizes a sophisticated artificial intelligence system to detect unwanted behavior via student webcams and microphones. After the assignment is submitted, instructors receive a detailed report that outlines any suspected cheating.
Instructors can opt-in to the proctoring requirement for any individual Aktiv Chemistry course and can also individually opt-out students if they are in need of alternative accommodations.